Nationwide Forklift Train the Trainer Classes
Who is this for?
Larger companies, who want the flexibility and cost savings of having their own in house forklift trainers. Corporations that want uniformity in their forklift safety programs and training for all sites across the country.
Benefits
Companies save money and gain training flexibility over hiring an outside company to train their forklift operators. Provides them in house experts to both train and monitoring safe forklift operations. Updates and upgrades their existing training program, breathing new life and passion into forklift and pedestrian safety.
Training Dates/Locations
We have regular training dates scheduled in Ohio, Kentucky, and Indiana. We can also come to your site anywhere in the United States.
Call us for a quote. 614-626-7685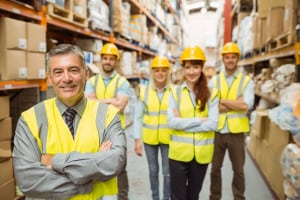 Forklift Train the Trainer Course
When choosing a forklift train the trainer course, here are a couple things to to be weary of:
Courses where every participant ends up passing
This is a huge red flag. Any training company worth it's salt would always ensure that each trainer has the ability to safely teach future operators.
Pass or fail classes
Just like the example above, in a class conducted on a pass or fail basis, more often than not everyone miraculously passes, regardless of skill level.
Short classes
Training should be conducted for at least two days. It is impossible for shorter classes to cover the wealth of information needed to be a competent forklift trainer.
Expiration dates
Unlike forklift operators, trainers are not required to be re-certified every three years. As a forklift trainer, you will definitely want to brush up now and then, especially if you haven't been a trainer for a period of time. However a class with a firm expiration date is just trying to get you for more money.

Forklift Train the Trainer Courses

Along with our trainer courses, we also have an optional scissor/boom lift training course
check it out on our aerial work platform training page

Forklift Trainer Certification

forklift trainer certification

Forklift Train the Trainer Certification

forklift train the trainer certification